Home décor experts from Mobel are all about providing easy yet stunning DIY projects to spruce up you home without spending too much money. Dig into our unique and amazing DIY projects library for interesting ways to infuse personality into your home.
Wallpaper the Stairs
Give your home a complete facelift by adding gorgeous wallpapers to the stair risers. It is one of the easiest ways to enhance the interior of your home and create an eye-catching centerpiece.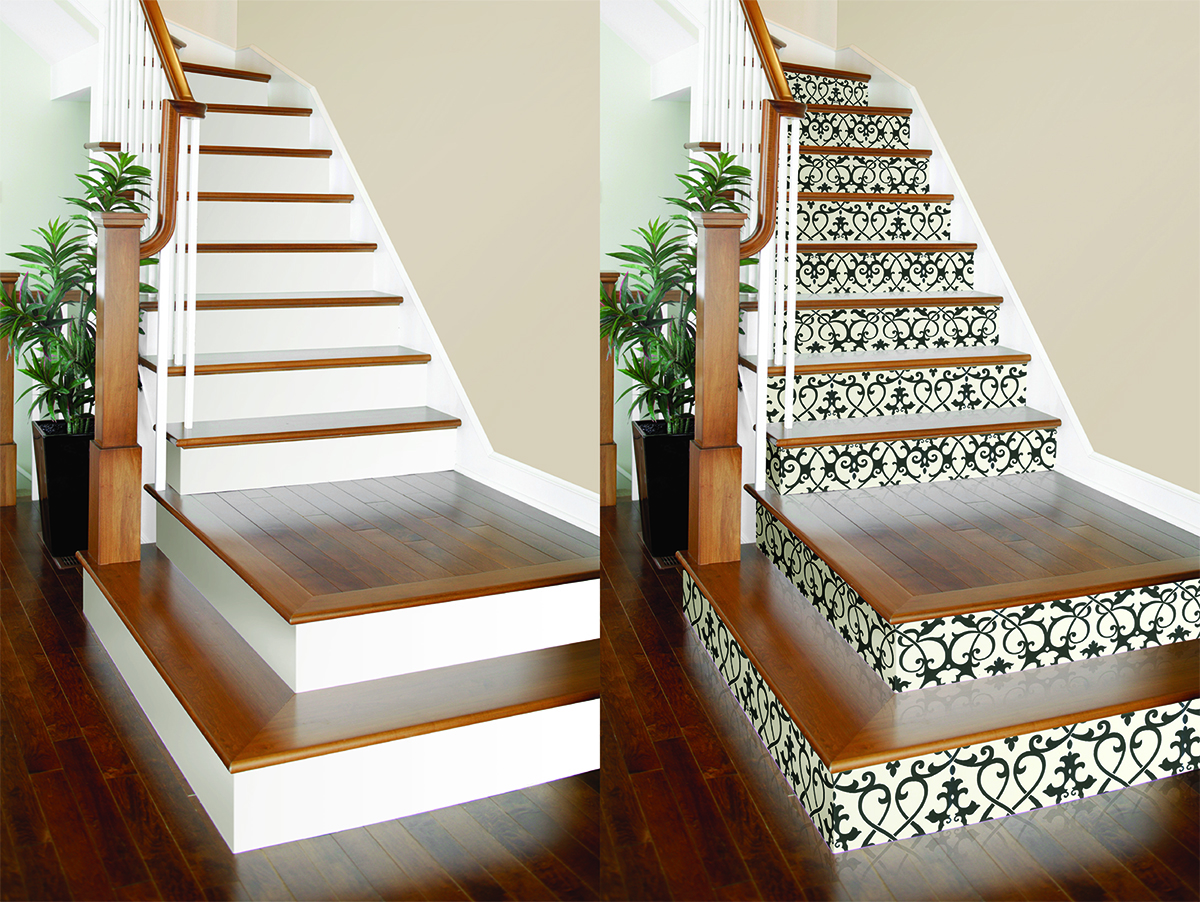 (Image via http://bit.ly/2ce9gfi )
Artful Lampshade
Plain white lampshades when given a personal touch, offers a unique alternative to the sea of plain lampshades found out there in the mass market! Add a paper design of your choice to the inner lining of the plain lampshade or simply draw a design on the outer surface to give your bedroom or living room an artful treat.
(Image via http://go.brit.co/2bYU9u7 )
Mason Window Jars
Did you ever think that mason jars can be amazing elements to add charm to any window? Well, they do. They beautifully dress up your windows and make them look good. So, you see, you don't need to burn a hole in your pocket to bring home beautiful window treatments. Add candles or flowers to the mason jars and hang them from the top of the window by using some command hook and jute.
(Image via http://bit.ly/2bP7wbf )
Stencil Text On Fabric
Pair marker with a stencil and give new look to fabrics. Use them to stencil your favorite quote on pillow cover, table runner, cloth napkin- basically anything you can think of! When you have stenciled the quote on the fabric, leave it to dry for a couple of hours. Finally, press the fabric before washing to prevent any ink bleeding.
(Image via http://bit.ly/2bQ9j1s )
Put Memories In A Bottle
Regular picture frames can be found everywhere, try something new. Take your favorite photos and display them inside unusual-shaped bottles. Get hold of some pretty tiny shells, some decorative beads or colored sand and place them in the bottom of each bottle.  Next, roll up the photo and slide it inside the bottle. Finally, seal the bottle with a fancy cork and some pretty trinkets.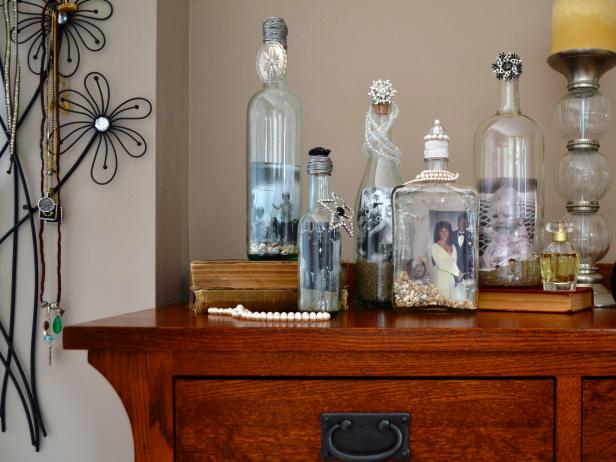 (Image via http://bit.ly/2cc2GqZ )